What goes into repairing a hurricane damaged boat?
In September of 2017 the charter boat fleets in St. Martin and the BVI were subjected to one of the worst hurricanes the Atlantic has ever produced: Hurricane Irma. In the aftermath much of the infrastructure to the islands was destroyed, lives upturned and some unfortunately lost.
In the weeks that followed, the insurance companies that covered the yachts in the Sunsail & The Moorings charter fleets contracted local surveyors to go through the wreckage and asses which boats were repairable and those that were Constructive Total Losses (CTL) or Total Losses (TL).
It has been a long road to repair, with much still to be done, but we wanted to share a success story and the detail of work that is going into repairing the yachts that made it through the storm. It should be noted that any boats that were flipped, holed, had massive water intrusion or were otherwise sunk were deemed CTL/TL and offered for sale as salvage vessels through Certified Sales in Antigua separate from our brokerage.
"Tortola Moon" is a 2012 Jeanneau Sun Odyssey 409, or Sunsail 41, that was damaged in the storm. The damage included the mast coming down and taking with it various bits of deck hardware; stanchions, lifelines, standing rigging, and some damage to gelcoat on the deck. Additionally the boat was banged around into other yachts resulting in scratches, gouging, and scraping on the topsides and damage to the swim platform aft. She survived without any water ingress or damage to the interior.
This picture shows the damage shortly after the storm: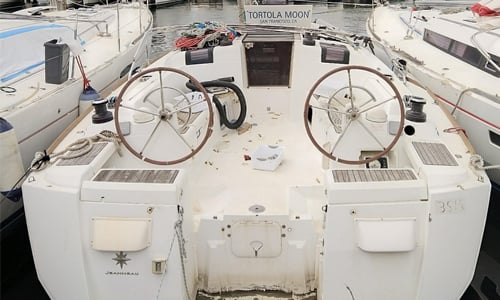 Upon being hauled out for repairs a soft spot was noted in the port aft quarter below the waterline. This area was sounded, removed, molds created and repaired to Jeanneau factory specifications during the process. Here you can see that repair being started with other fiberglass repairs beginning: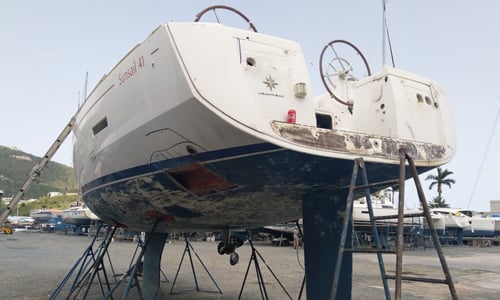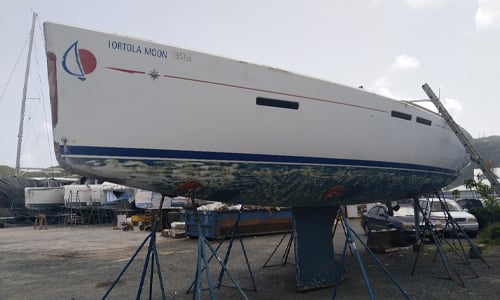 Repairs to gouging on the bow and topsides: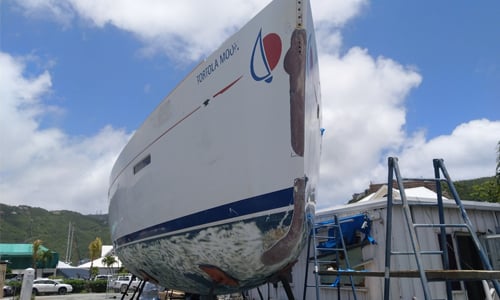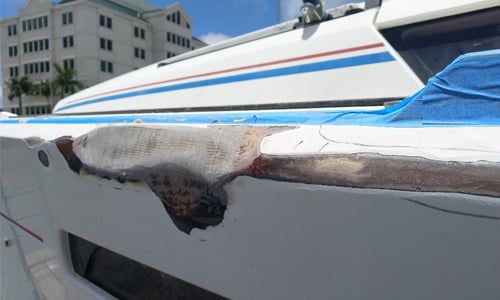 The below waterline repairs with new fiberglass layup: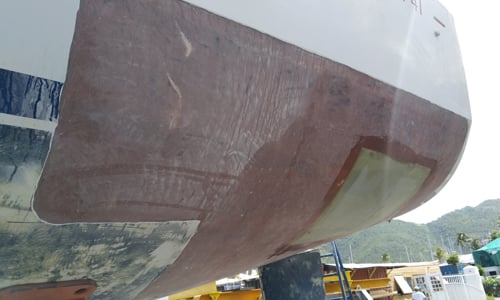 Gelcoat being applied to the topsides: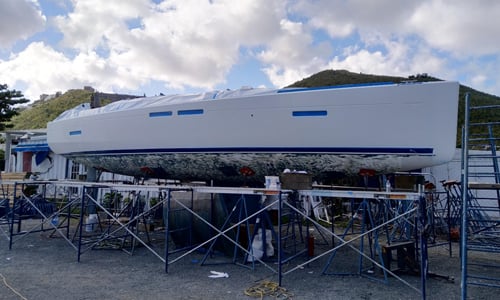 Swim platform installed, gelcoat shining, fresh bottom paint and bootstripe on: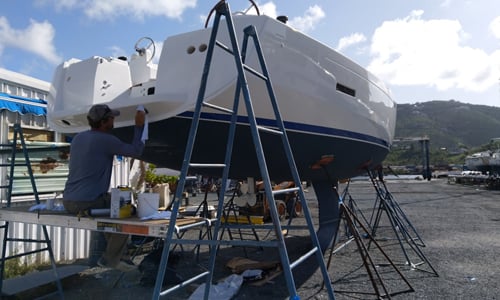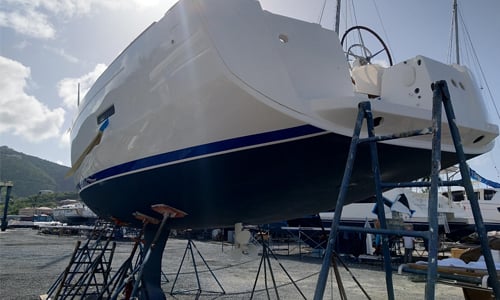 She has come a long way and starting to look like a sailboat again with a new mast and standing rigging up: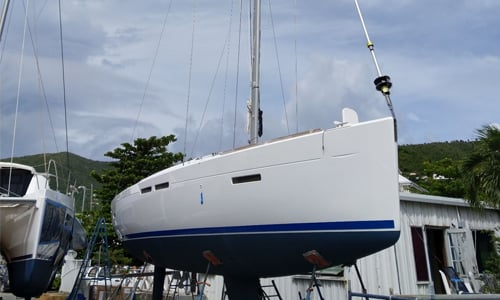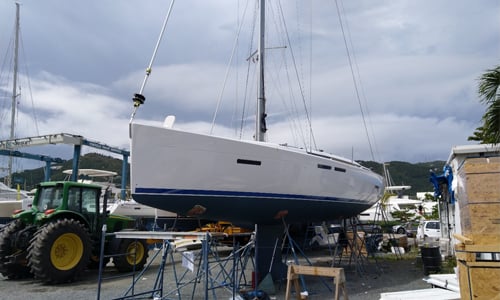 Finally back in the water with hardware installed. After a final detailing and clean-up she is ready for sea trials: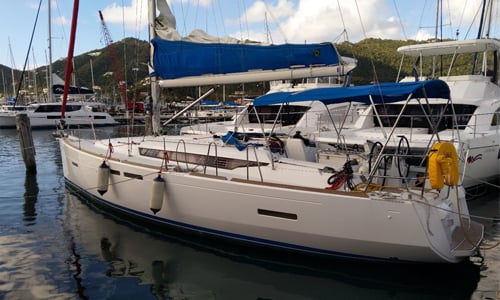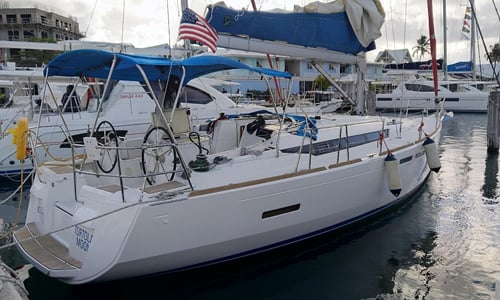 Upon completion she surveyed well and was sold to a happy buyer.
Each vessel sustained a different level of damage and it is best to contact your dedicated Moorings Brokerage agent to find out any particular details on a boat you are considering purchasing. Hopefully this gives you a good idea of the amount of work that is going into repairing these vessels that were damaged during Irma and you can appreciate the level of skill and craftsmanship of the teams working in the boatyard to bring a vessel back to like new status.