The Importance of a Dinghy
It's been said that the dinghy is to your cruising boat as the car is to the family home. It's true. You've settled on the cruising boat of your dreams, but it won't be half as fun out there if you don't have a way to get to shore or cruise over to the reef to snorkel or pack full of provisions.
When buying a bareboat ex-charter yacht, they don't come with a dinghy, so this is something you'll absolutely want to source especially if your plans involve moving aboard and cruising. Yachts that were in the crewed charter program do come with a dinghy (and a few other extras) so this may be a consideration when deciding on inventory that is available.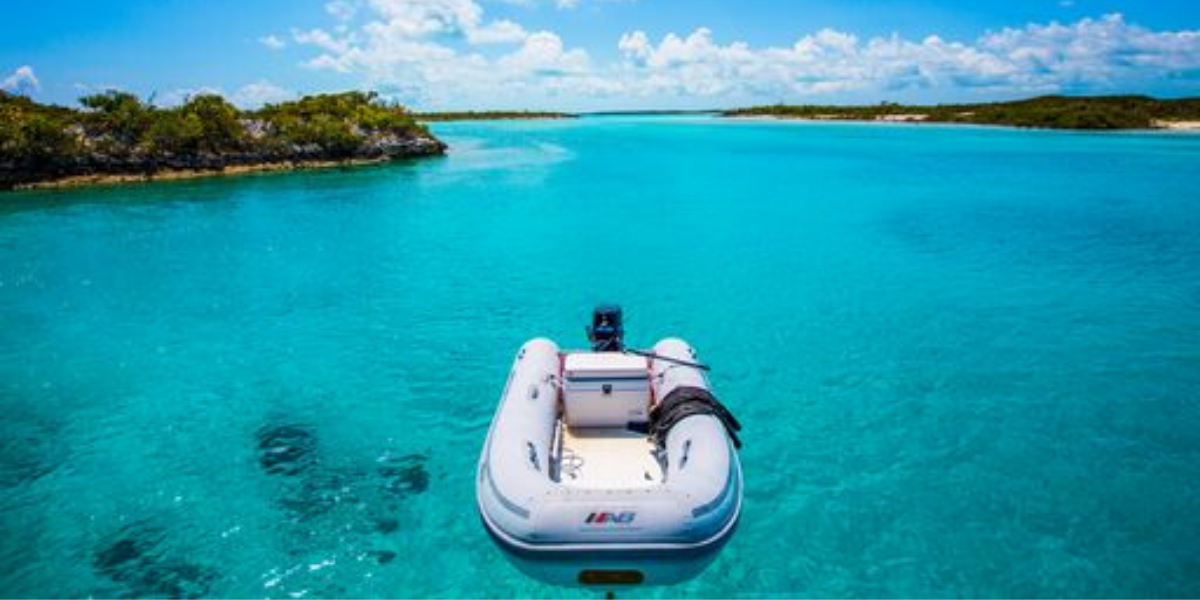 Dinghy Options
There are many options out there from DIY plywood designs meant to be rowed to high-performance RIBs with large engines on them. Most cruisers end up somewhere in the middle with a 10-12' RIB and a 10-20hp outboard motor.
There are many great manufacturers of dinghy's these days. From West Marine to AB to Highfield there are quality products to be found. Some things to keep in mind while shopping for a dinghy are the material of the hull and of the inflatable tubes (if getting a RIB), capacity, a length that your davit system can accommodate, and overall weight.
Having owned a few dinghies myself I have settled on a double floored aluminum hull with Hypalon tubes. The aluminum hull keeps the overall weight down and is rugged for towing and being dragged up on a beach. The Hypalon tube material is strong and UV resistant, an important consideration in Florida and the tropics. A reliable 4 stroke 20hp outboard powers this setup and can get on a plane with 4 adults and gear on board.
Dinghy Storage
If your plans don't involve full-time cruising and you just need a ship to shore tender for the weekends or getting out to the mooring field, something much smaller might fit the bill. Most manufacturers offer dinghies down to the 7-8' size with soft floors that can roll up and be stored in a locker when not in use. These will take a lightweight outboard that can easily store on a stern rail as well.
One newer design that is gaining traction is a solid hull tender from OC tenders, built in New Zealand. They are lightweight and have the obvious advantage of not being able to deflate. There are also more designs built around electric propulsion. Hopefully, we will see more and more innovation in the dinghy sector in the coming years.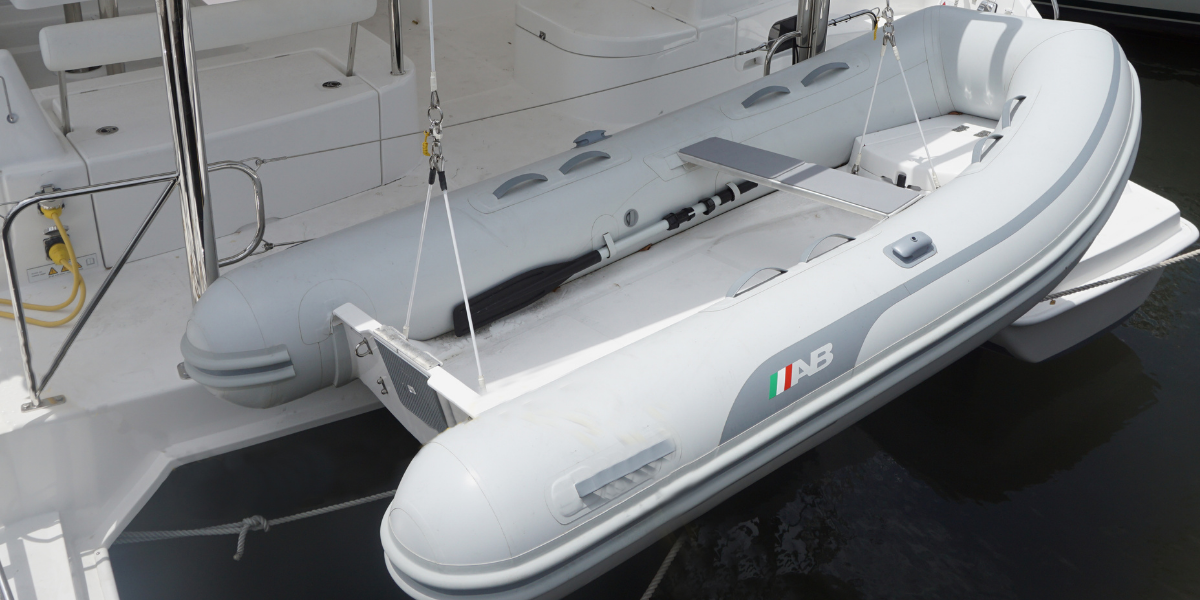 Can I buy a dinghy with my Moorings/Sunsail yacht?
A dinghy will come with the purchase of a yacht that was in the crewed yacht program. We cannot guarantee a dinghy with the purchase of a boat that was in the bareboat fleet. If there is a dinghy available, it would have to be worked out directly with the charter base as each base manages its own fleet of dinghies and they are not assigned to a particular yacht. This is a separate transaction from the yacht purchase and the dinghies in the islands are not often registered. For more on this contact your Moorings Yacht Broker.